Faculty side projects


Josh Pollock Music download site, with his first-ever (free) download-only album,
"Music For Film & Theater, Vol. 1"
...the title of which kinda tells you what's up.
also few other albums up there, including a couple vintage jizzoints
from his turntablist alter-ego DJ Female Convict Scorpion, and the debut album
by the world's foremost ukulele/violin/French Horn trio, The Auricle,
with more to come. Stream, download, or just marvel in awe here...

http://joshpollock.bandcamp.com/

Josh Pollock and Warren Huegel have a band in San Francisco as well as numerous side projects.

Three Leafs - http://www.facebook.com/pages/3-Leafs/101031226664279
and all of their records available here http://3leafs.bandcamp.com/

Headmaster Daevid Allen
is also member of another band ...
For further details:
Follow the Flying Teapot to the Green Planet...

and also involved in too many things to be described here...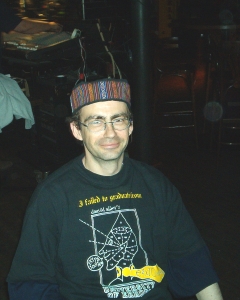 Professor Path of Brachypetalum Maths and Wrongology
Luc Pilmeyer

Photo by Professor Michael Clare

Weird Biscuit Teatime - DJDDAY - Voiceprint VP371CD
release date 17 October, 2005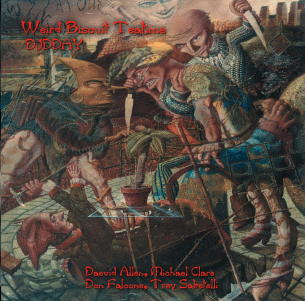 Most of this album was recorded in 2001 after Daevid and Michael did guest appearances on
Spirits Burning's - Reflections in a Radio Shower CD.
The results of that led to an idea to do an entire album as a trio with Don Falcone.
A bit later it was realized that drums were needed, so in came Trey Sabatelli.
The cover is a painting by renowned NY City artist Hawk Alfredson
available at
http://www.planetgong.co.uk

Orlando Allen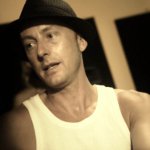 FLAME DOG RECORDS
http://www.flamedogrecords.com

END OF MILLENIUM STUDIO SESSIONS OUT-CAKES
Headmaster Daevid Allen and Professor Michael Clare:
added tracks to Spirits Burning II CD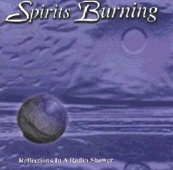 This CD includes members of Mushroom, Mooch, Quarkspace, Nik Turner's
Inner City Unit, The Moor, and from beyond the grave Hawkwind's Robert
Calvet, Daevid Allen, Michael Clare, Josh Pollock and Thom the World Poet

SIX EYE COLUMBIA
including Professor JOSH POLLOCK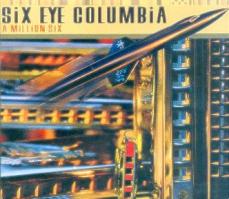 CD ALBUM " A MILLION SIX"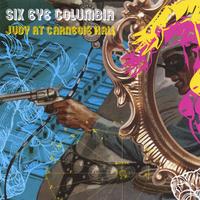 CD ALBUM " JUDY AT CARNEGIE HALL"

DAEVID ALLEN, ORLANDO ALLEN AND JOSH POLLOCK
are 3 of the 7 musicians of GONG
who played on "ACID MOTHERHOOD" CD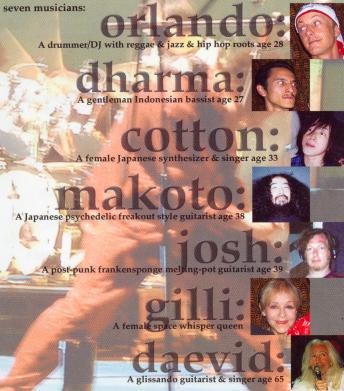 available at
http://www.planetgong.co.uk/

MUSHROOM
including Erik Pearson and Patrick Thomas O'Hearn
Mushroom also contribute to
the Spirits Burning project